Importing your library from GarageSale 6
If you have been using GarageSale 6 before, GarageSale 7 will copy your existing data (including your eBay accounts) and convert it to a new format upon first launch. Depending on the size of your database, this process can take up to multiple hours.
Your GarageSale 6 database will not be modified in the process. You can still use GarageSale 6 after the import process has finished, but changes you make in GarageSale 6 will not be picked up by GarageSale 7 and vice versa.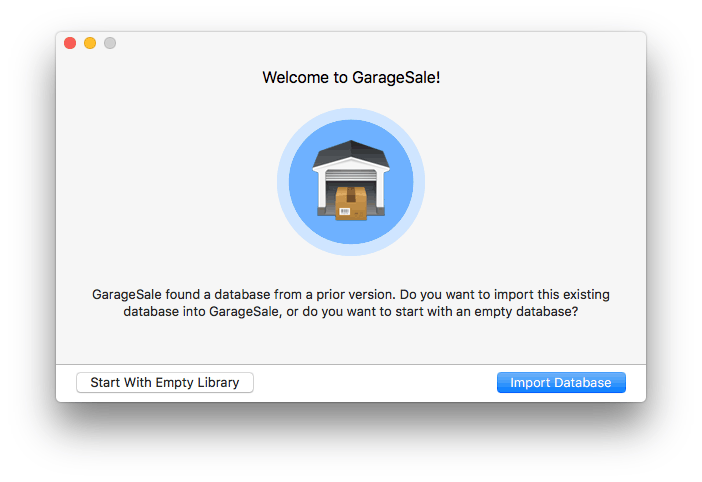 If you are already familiar with older versions of GarageSale 6, you can jump right to the Changes since GarageSale 6 chapter in this manual.