Importing existing listings from eBay
GarageSale can easily import your active and ended listings. Simply go to "File" > "Import" > "Import From My eBay".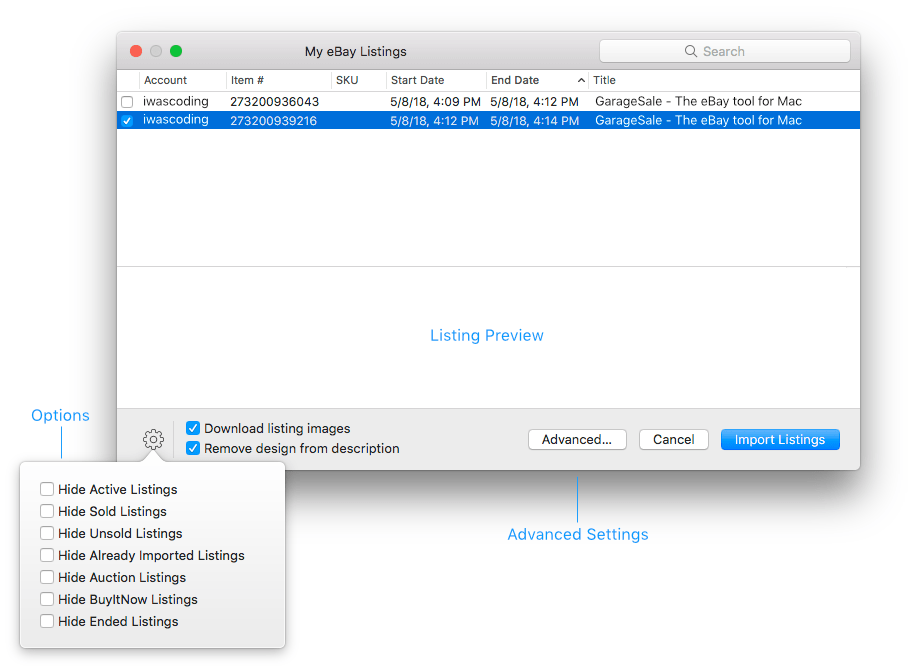 Check off all the listings you wish to import or, if you prefer to import all, simply hold down the Alt/Option key and click on any checkbox to select all.
We recommend checking the 'Download listing images' box. This way you will be able to edit your listing images directly in GarageSale.
If you leave the box unchecked, GarageSale will only add the image URLs to your listings. Once the linked images become unavailable, they will disappear from all your live eBay listings.