Checkout Process
Step 1: Once you click the 'Checkout' button, you will see the content of your shopping cart.

Step 2: Please enter your name and address and provide your payment method details. You need to accept our Terms & Conditions in order to continue.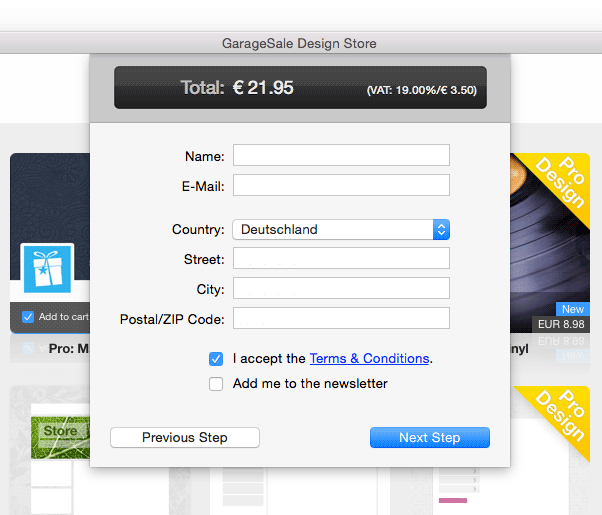 Step 3: That's all! Now click 'Next' to confirm your order. GarageSale will automatically download and install your purchased designs, so you can begin working with them right away (no restart required). You will receive a PDF order confirmation by e-mail.