Overview
GarageSale enables you to start your eBay listings at a set time in the future. This is particulary useful, if for whatever reason you cannot be around at the desired time.
You can bring up GarageSale's scheduler by clicking on the Scheduler button in the toolbar of the main window, or by selecting the "Show Scheduler" command from the "Windows" menu.

GarageSale's built-in scheduler provides a convenient way to start eBay listings at a certain date without paying fees for eBay's own scheduler option. Unlike eBay's scheduler, GarageSale's scheduler is free of charge, but GarageSale needs to be running and your Mac has to be connected to the Internet for your listings to start at the desired time.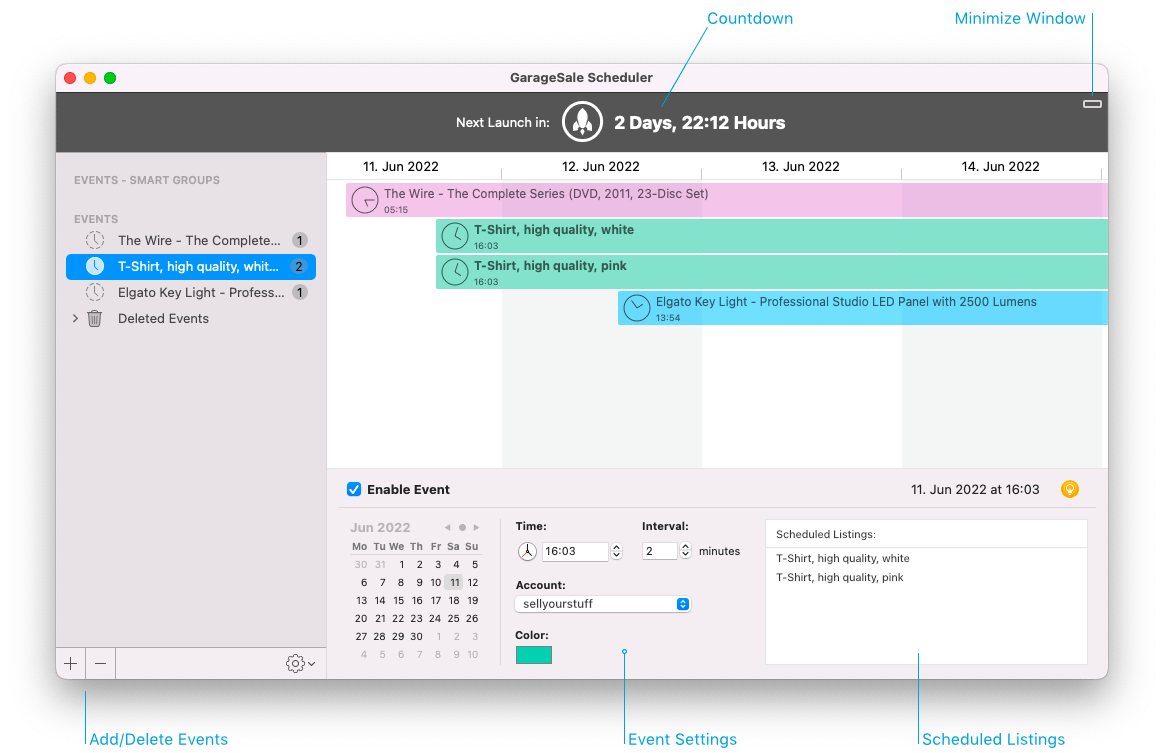 Watch video tutorial #11: Scheduling listings