Packing Slips and Address Labels
You can print packing slips that you can add to the shipment or use them to find the ordered items in your warehouse. You can print a packing slip for a single order or multiple slips for all selected orders at once.
In addition to packing slips you can also print generic shipping and address labels. Just click on the printer icon in the toolbar and select the packing slip or label: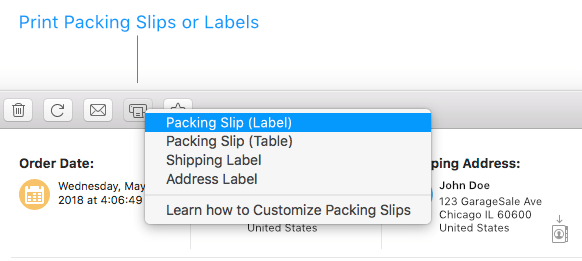 The default packing slips show the buyer's address and item details like item title, ID and SKU. You can also customize the slips or create your own ones, please see the chapter Customize Packing Slips for more details.
The following image shows how the default label-style and table-style packing slips look like: