Contact Buyer
Do you wish to contact your buyer? With GarageSale communication could not be easier: Simply click the 'envelope' icon in the toolbar to access the message editor. Choose between eBay's message system and your default e-mail client.
You can customize the built-in message templates or create new ones.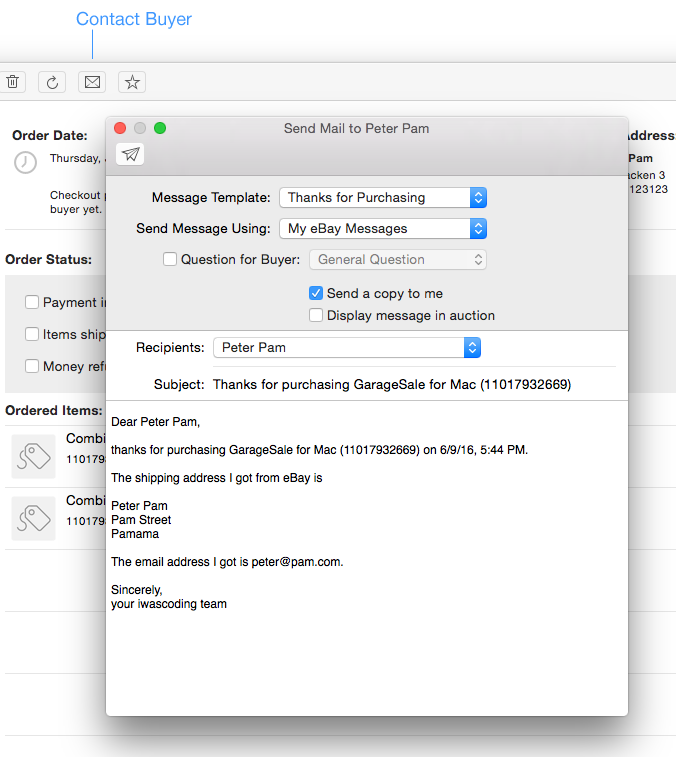 Creating Message Templates
You can easily customize the existing message templates or creating new ones. To do so select "Show Message Templates" from the "Window" menu.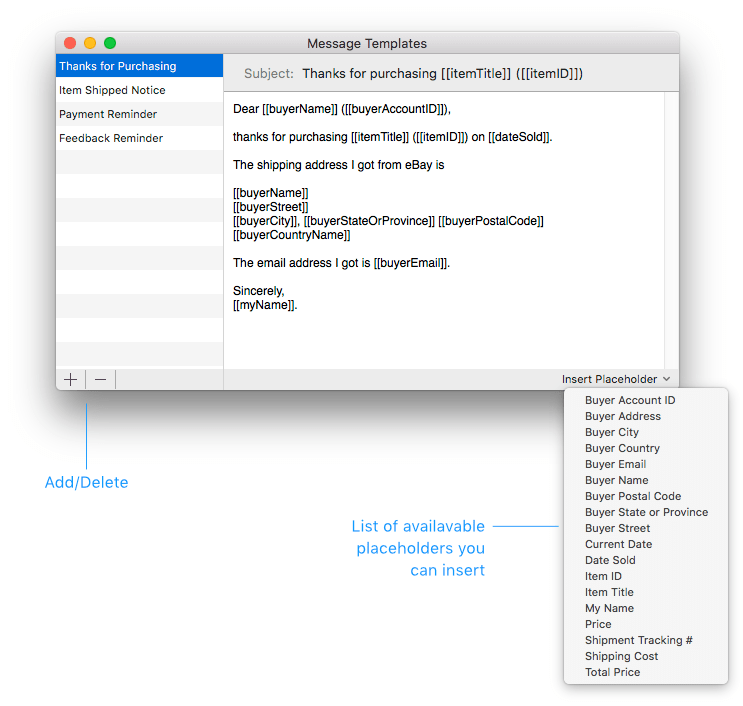 Please note:
The "myName" placeholder can only be resolved if you have a "My card" entry in your Addressbook application.
Some data might not be available until the buyer completes the checkout process on the eBay website.