Accounts Window

The Accounts window can be opened through GarageSale's "Window" menu or by clicking on the corresponding toolbar button. The window lists all your eBay accounts and offers three sections:
Overview
The Overview section provides you with all important account information at a glance, like new messages, new orders and number of items that need to be shipped.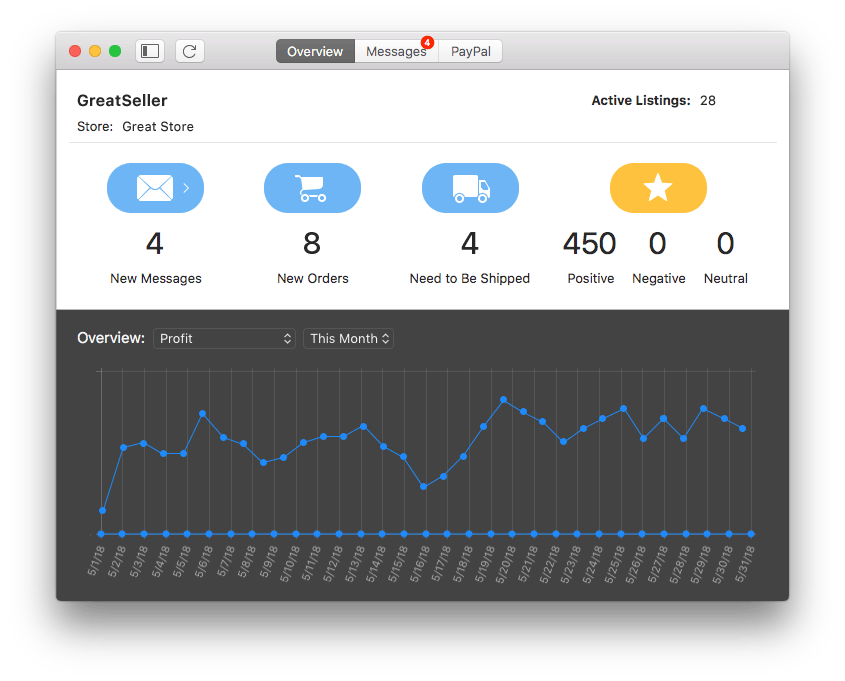 Messages
In the messages section all your mails from the eBay messaging system are stored. To reply to customer questions or to contact buyers simply click on the "Reply" button in the toolbar. You can view all sent messages by switching to the "Sent" section.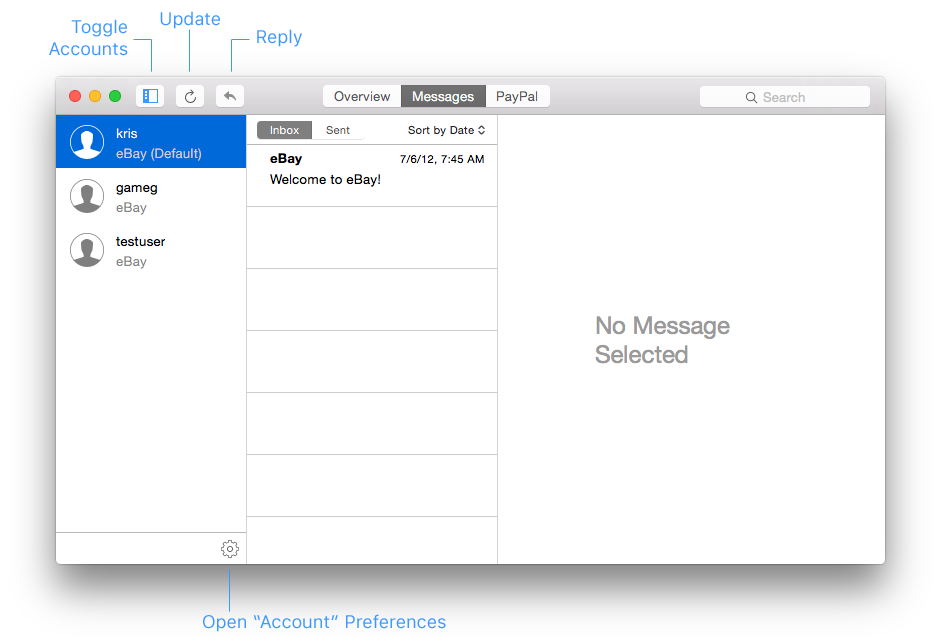 Mark as Flagged
By right-clicking on a message you can mark it as flagged/unflagged and as read/unread. The state will be transmitted to (and from) eBay.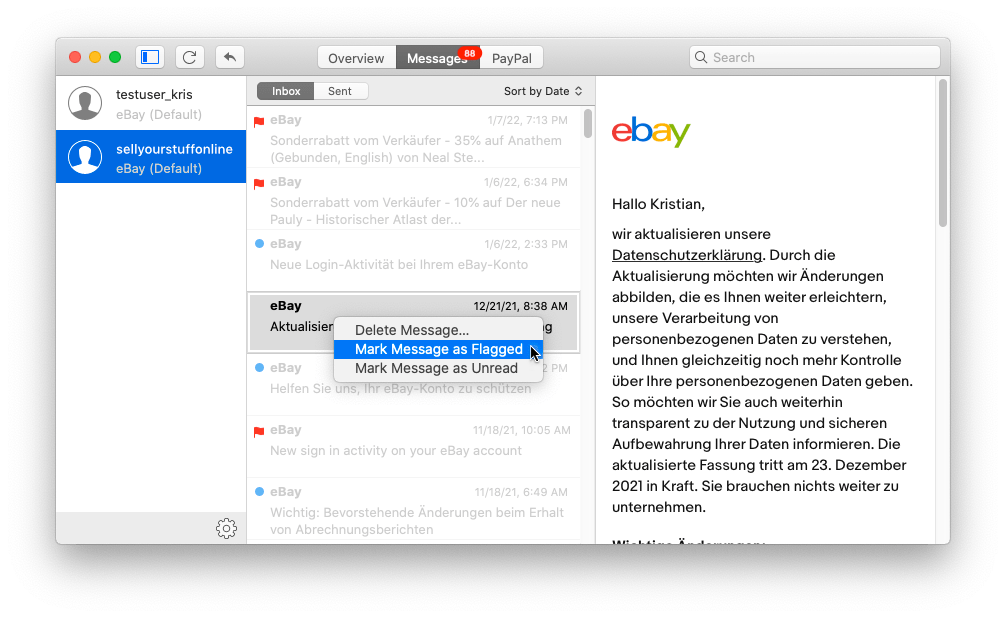 PayPal
In the PayPal section you can keep track of your PayPal transactions. To make this work your PayPal API signature must be added in the GarageSale preferences > Accounts > PayPal.