How to Use Purchased Designs
All purchased designs will automatically download and install and are ready for immediate business. They can be accessed in GarageSale's design selection popover. Simply click the design button in toolbar (see below) and select the desired design to apply it to your listing.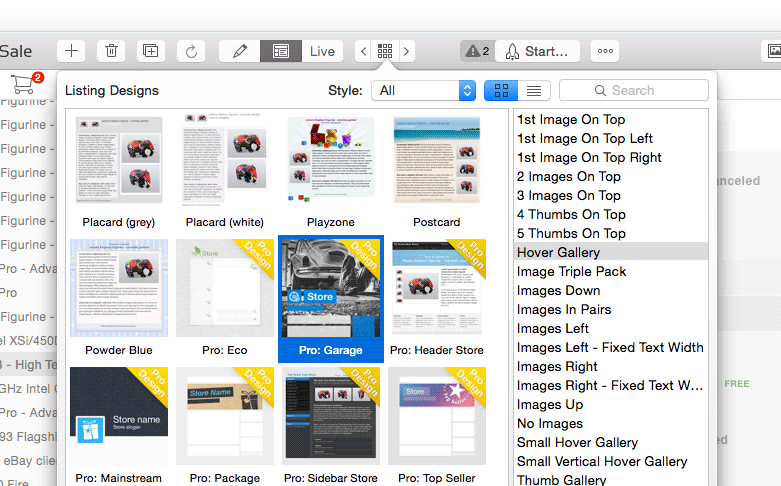 Re-downloading a purchased design
To re-download your purchased design(s), please select 'Show Design Templates' from the 'Window' menu and enter the transaction ID associated with your purchase. You can find the transaction ID in your e-mail purchase confirmation.