Overview
GarageSale features an integrated design store that enables you to purchase additional listing designs from within the application: The GarageSale Design Store.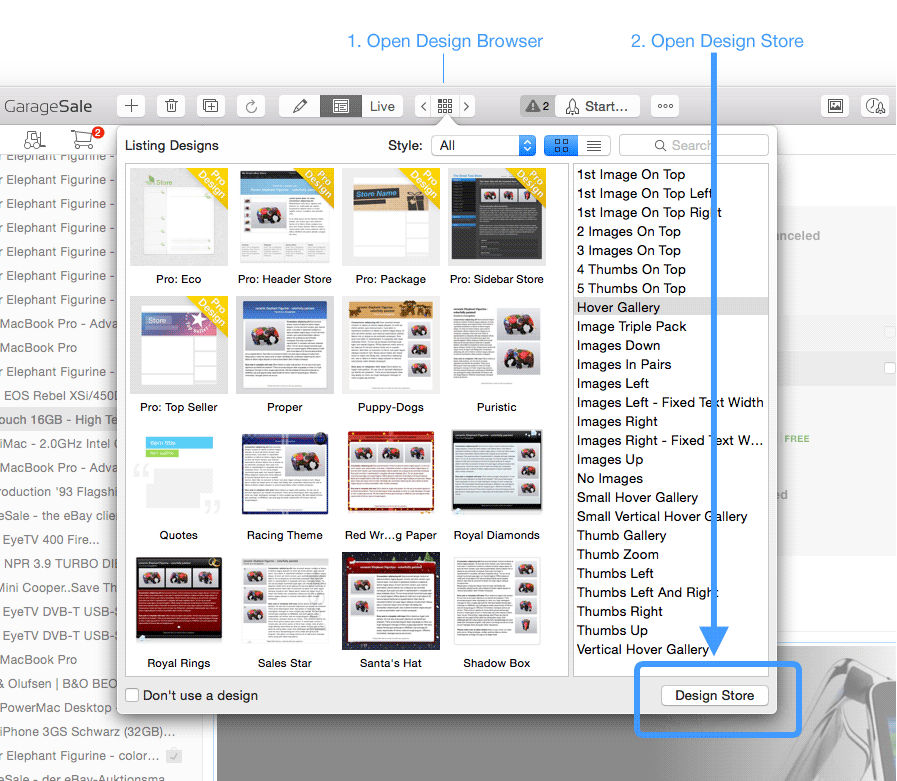 Get great new listing designs without breaking your bank: The GarageSale Design Store offers a continuously growing variety of high-quality listing designs that work in perfect harmony with GarageSale and provide a variety of great layout choices.
See what you get: Every single design offers several different layouts to choose from. Each of these layouts can be previewed in GarageSale's built-in web browser before finalizing the purchase.
Purchase with ease and confidence: Add your favorite designs to the shopping cart and pay conveniently and securely right from within the GarageSale application. Simply click the 'Checkout' button to get started. Once purchased, your listing design(s) will immediately download and install, so you can enjoy them right away! Purchased designs will automatically show in the design selection popover.